Martinsburg, WV Criminal Defense Representation
Serving Clients Throughout West Virginia, Berkeley County & Beyond
Being accused of a crime is a serious matter that can wreak havoc on your reputation, your job or career, your family, your finances, and your mental and emotional stability. You likely feel like you are now at the mercy of others in a criminal justice system that is cold, harsh, and probably stacked against you. This can be extremely stressful, daunting, and confusing, especially when you lack the knowledge of how to adequately defend yourself.
This is a situation that calls for the insight and experience of a legal professional who routinely handles criminal matters day in and day out. At The Criminal Law Center, that is exactly what we do. Our team consists of proven trial lawyers who will always prepare your case for trial, thus giving you the advantage of meticulous investigation and analysis to fully prepare your case for optimum results.
While other law firms may go the easy route in seeking plea deals, our team carefully reviews every aspect of your case to determine the right strategy for you, based on specifics. If your case would be best served by negotiations with the prosecutor, we will advise you on that. On the other hand, if your case necessitates a jury trial, our team will take every legal measure to prepare and aggressively pursue your best interests in court. We have decades of experience conducting jury trials with impressive results.
Discuss your case directly with a Martinsburg attorney for criminal defense by contacting us at (304) 244-0633 today.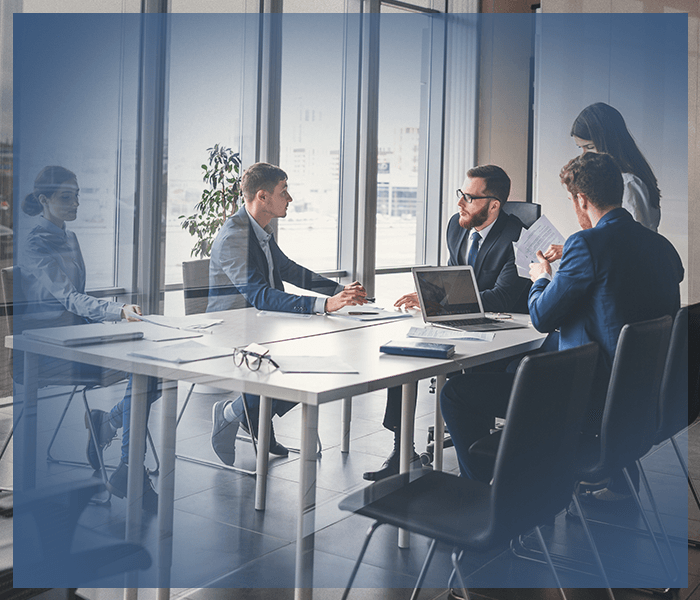 Our Criminal Defense Practice Areas
We provide comprehensive legal help in the following areas:
State Misdemeanors. These are generally considered less serious than felony charges and can range from simple assault to shoplifting, simple drug possession for one's own use, and more.
Felonies. These are more serious than misdemeanors, with jail or prison time consisting of more than a year along with fines and other court actions. They can range from nonviolent financial crimes to homicide at the state and federal levels.
Homicide and Murder. These are among the gravest charges you can face. A conviction will change your life forever, with prison sentences up to life without the possibility of parole, depending on the circumstances.
White-Collar Crimes. These crimes are generally financially motivated, dealing with money and property. They involve misrepresentation, deceit, and fraud and can be charged as misdemeanors or felonies in state and federal courts.
Domestic Violence. Threatening or causing harm to spouses, household members, or intimate partners are considered very serious matters by the state courts; you will need prompt representation to protect your rights and future. These cases can include violations of protective orders or restraining orders as well.
Drug Crimes. These can range from low-level marijuana charges to large-scale narcotics trafficking leading to federal felony cases.
DUI. A DUI arrest can be an overwhelming and intimidating experience with significant consequences ranging from the loss of your license to heavy fines and more.
Federal Crimes. Prosecuted in federal court, these crimes often carry harsher penalties than state crimes and can have long-term effects on your life.
Criminal Traffic Offenses. Hit and run, reckless driving, driving with a suspended license, and more can result in incarceration and hefty fines.
Firearm and Gun Crimes. The state of West Virginia regulates the possession, use, and sale of guns. Violations of these laws can lead to serious penalties.
Sex Crimes. Any sexually-related crime is heavily prosecuted with harsh and often life-changing penalties. Defendants also may be charged with federal sex offenses.
Theft Crimes. Stealing another's property or services is unlawful in West Virginia. How you are charged will depend on the value of what was stolen.
Violent Crimes. These range from assault and battery to carjacking, home invasion, armed robbery, kidnapping, manslaughter, and murder. Because of their disregard for human life, they are severely punished.
Cybercrime. Crimes committed by using the internet, from cyber hacking to identity theft, and sexually-related offenses may fall under both state and federal laws with serious consequences.
Conspiracy. Working with others with criminal intent is an offense you may face along with the underlying crime. Conspiracy charges may be even more serious than the original offense.
International Crimes. These are often extremely complicated matters requiring knowledge of laws in multiple jurisdictions and counties. We have handled cases in the Bahamas, Canada, and the Middle East.
In all cases, you can count on the dedication and diligence of our team in serving your needs at every phase of a criminal matter, from accusations to investigations, arrests, and formal charges. Our team is here to vigorously protect your Constitutional rights and to work intensively to fight for your best interests every step of the way.
Call a team member at The Criminal Law Center at (304) 244-0633 to speak with a Martinsburg attorney for criminal defense today.
Trial Attorneys

We are fully prepared to go to trial if your case needs to.

A Full Team Approach

Put more than 65 years of combined legal experience on your side.

Dedicated to Criminal Defense

We are the only law firm in the area that is exclusively focused on Criminal Defense.