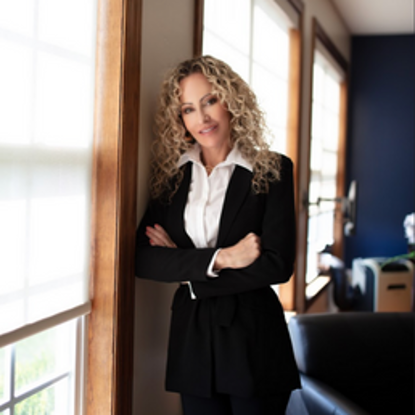 Laura Mills Paralegal / Practice Manager
Bio
Laura Lee Mills, born in Kingston, New York, is known for her multifaceted roles as a wife, mother, professional, and dedicated volunteer. Married to Kevin D. Mills, a prominent attorney from Martinsburg, West Virginia, Laura leads a fulfilling life, making a positive impact in various domains.
Professionally, Laura Mills serves as the practice manager and lead paralegal at the Criminal Law Center in Martinsburg, West Virginia. She earned her bachelor's degree from Shepherd University and has earned her certification as a paralegal, showcasing her expertise and commitment to her field. As the practice manager, Laura's organizational skills and attention to detail play a vital role in ensuring the efficient functioning of the law center.
Aside from her professional accomplishments, Laura's most significant role is that of a loving mother. Together with her husband, Kevin, Laura is proud to have raised four children – Jacob, Jordan, Olivia, and Christian Mills. Each of her children has flourished and achieved success in their respective endeavors, a testament to Laura's dedication and guidance as a parent.
Laura's commitment to her family extends beyond the home. Together with her husband, she has devoted numerous years to volunteering in youth sports. This selfless act demonstrates Laura's passion for nurturing the youth in her community, providing them with opportunities to excel and grow in athletic endeavors.
In addition to her professional and family life, Laura Mills proudly identifies as a Christian. Her faith is a source of strength and inspiration, guiding her actions and beliefs. Laura's commitment to her faith is reflected in her daily life, as she strives to live according to Christian principles of love, compassion, and service.